Course details
A small wine bar specialized in France wines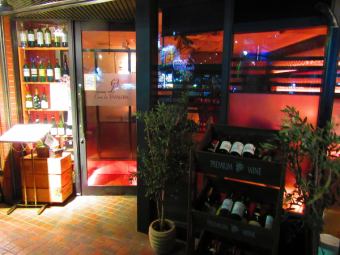 Course menu
Tamagawa Kamimizu with various interests flows quietly in front of Mitaka station every season. One corner of such a city is Cave de Tamura, a wine bar specialized in French wines.
The wine bar Cave de TAMURA is a wine bar opened in 2009 by senior sommelier experienced in Italian restaurants and French restaurants because of the idea that adults can forget their daily lives and help them relax and have a good time.
For example, I would like to talk to friends and loved ones slowly, want to talk with wine carefully alone, want to know more about wine, according to the customer's scene at that time.
For that reason we will strive to provide services that have gathered our customers' feelings.
Of course, since it is a wine bar, the owner sommelier can help you so that encounter with wine will be a wonderful memory for our customers forever.
We aim to be such a wine bar that not only wine and cooking but also something of plus α can be sensed by everyone and become a smile with nature.