DETAIL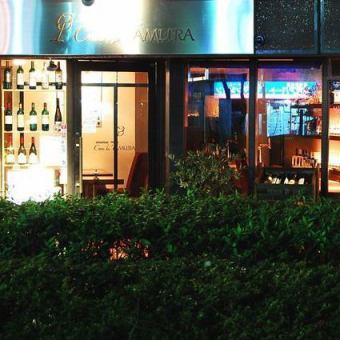 A small wine bar in the French wine expert
Menu

Tamagawa with the front of the station four seasons variety of flavor from time to time in the Mitaka will flow quietly.There the natural corner in such a town is the French wine professional wine bar Cave de TAMURA (Cave de Tamura).
Wine Bar Cave de TAMURA adults forget the day-to-day, from the feeling that when you're help to spend a leisurely fun moments, a waiter with a qualification of senior sommelier experienced in Italian restaurants and French restaurants were opened in 2009 wine It is a bar.
For example, you want Talking slowly with friends and loved ones, you want Talking wine carefully alone, such as want to know more about wine, I think if you can use to suit your scene at that time.
We will strive to be able to service that Kumito' your feelings for that.
Of course, because it is a wine bar, meeting with wine will be happy owner sommelier to help so that the wonderful memories forever for our customers.
Wine and not just cooking, get used to nature and smile is perceive is everyone something of plus α, we aim to such a wine bar.