Course details
Let's download the official app!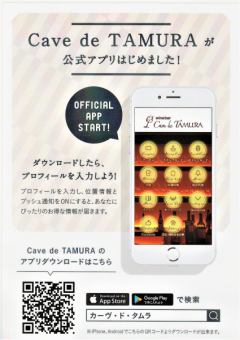 I am distributing official application.
It is an application that is profitable, such as an application-only coupon, a point card attached according to payment amount, a stamp card with benefits every 5 savings.
Please search "Cave de Tamura" on "APP Store", "Google Store". Registration is basically unnecessary.